Next Competency Management Workshop

If you're thinking about a competency initiative at your organization - or if you're having a bit of trouble getting yours off the ground - attend Avilar's highly regarded workshop, Putting Competency Management to WORK for your Organization. In this fast-paced, interactive workshop, you'll work with other talent management professionals to gain a greater understanding of how to create a competency model and put it to use. You'll receive a 120-page manual that includes many valuable tools, including a project plan template.
The next workshop will be held in Columbia, MD on February 24, 2009 from 8:30am - 4:00pm.
Review workshop details.
Dear Joe,
We hope you find this edition of Avilar's
Full Circle Solutions
e-newsletter informative and helpful. We welcome your feedback.
Avilar Partners with careLearning to Offer Competency Management Solution to Hospitals

Starting in 2009, Avilar's long time LMS partner, careLearning, will offer careSkills - a competency management solution for healthcare organizations. This competency management system will allow hospitals to identify, assess and analyze the skills, knowledge, and abilities required to effectively perform and use this data to make informed decisions about their workforce.
careSkills is populated with validated skills for most disciplines within a healthcare organization. Within the product, skills can easily be added, modified, and deleted, and proficiency levels can be assigned for specific roles. Employees are assessed for applicable skills (by themselves, a peer, or manager) and compared to the level of proficiency assigned by the organization to determine competence.
The analytical data provided by careSkills can assist an organization with workforce planning, employee selection, strategic learning, performance management, career development, and succession planning. Education can be tailored to address identified gaps in skill, knowledge, and ability. This takes the assumptions and guesswork out of determining what educational offerings need to be provided to employees, resulting in better utilization of resources.
This product offers improved quality, service and competence, and reduced turnover for organizations. The organization can also experience a return on investment through a more efficient and skilled workforce and decreased staffing expense.
You can view a press release at www.avilar.com
. For more information about careSkills,
contact careLearning.com
. For information about Avilar's competency management solutions, contact
Andy Jaynes
.
In this regular column, readers contact Avilar's Director of Workforce Development Solutions for ideas and suggestions about competency and learning solutions. Have a question you'd like to see answered next month? Contact Chris.

Dear Chris,



I'm afraid my competency-based learning needs assessment and development planning project is going to get the axe as part of a huge cost cutting measure. Any ideas on how I can save it?

Dear concerned:

No matter what the economic times, it makes sense to position your project in terms of value to the organization rather than cost. If you can articulate real, immediate benefits that exceed the cost of your program, you stand a good chance of keeping it alive. Here are some ideas:

1. Pay attention to your organization's revised priorities and think about adjusting yours. If you're refocusing product or service strategies, concentrate your competency project on the specific roles and skills that will be critical for success. For example,

Avilar's recent white paper gives some ideas about how to maximize the effectiveness of your training budget

.

2. Find internal partners who may benefit from your initiative. If you haven't already partnered with the HR functions involved with hiring and placement, this is an ideal time. Your model could be used not only for strategic learning, but for selection and succession management.

3. Finally, don't neglect your own self-development. We're all doing more with less, and it takes some real skill to work smarter rather than harder. Take a look at ways to improve your own time or project management skills to find opportunities for efficiency. If your budget doesn't support attending a course, check out some of these books that we've found helpful:
Avilar.com Expands


In case you hadn't noticed, Avilar.com is growing to include a wealth of additional resources and information to help you achieve your talent management goals.

A whole new section is being developed to focus on solutions specifically for workforce planning issues such as:
planning for succession and retirement
identifying tomorrow's leaders
aligning training with corporate objectives
identifying organizational skill gaps
Take a sneak peak.
Other additional resources include new videos on the newest features and benefits of our WebMentor product line, tips and articles on implementing successful learning and competency management programs, sample assessments and reports, and The Competency Company Blog.
With this evolutionary step, we are working to make the site a more valuable resource while also creating a platform for relevant dialogue and discussion. Be sure to check the site often as new resources and information will be added frequently.
Besides our Full Circle Solutions eNewsletter, Avilar is also communicating about relevant talent management topics through the use of several online social networking sites including LinkedIn and Twitter. If you already have accounts with these services, you connect with Avilar using the links below.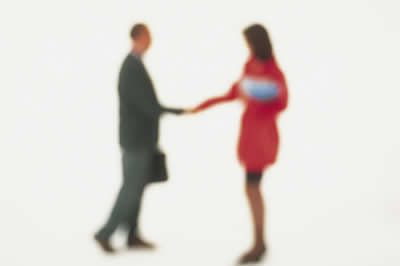 Meet Avilar at Upcoming Events!



Chris Hipple, Director of Workforce Development Solutions, will be presenting "What e-learning Developers need to know about Competency Management" at the Society for Applied Learning Technology New Learning Technology Conference on February 18, 2009 in Orlando, Florida. You can find information about the conference at www.salt.org. Chris will also be a speaker at the DelMarVa SHRM chapter meeting on April 21, 2009, where the topic will be "Updating Your Learning Strategy with a Competency-based Approach."

Avilar CEO, Tom Grobicki will be participating as a panel member at Josh Bersin's IMPACT 2009 conference in St. Petersburg, Florida April 14 - 16. More information can be found at impact2009.bersin.com. He'll also be appearing on a panel for the eLearning Guild March 10 - 13 in Orlando FL on "Managing Learning with Limited Resources" (www.elearningguild.com).