---
Upcoming Competency Management Workshop

If you're thinking about a competency initiative at your organization - or if you're having a bit of trouble getting yours off the ground - attend Avilar's highly regarded workshop,

Putting Competency Management to WORK for your Organization
.
In this fast-paced, interactive workshop, you'll work with other talent management professionals to gain a greater understanding of how to create a competency model and put it to use. You'll receive a 120-page manual that includes many valuable tools, including a project plan template.
The next workshop will be held in Columbia, MD on May 19, 2009 from 8:30am - 4:00pm.
Review workshop details.
---
WebMentor LMS version 6.1 Recently Released
Version 6.1 of Avilar's
WebMentor LMS enables organizations to:
Deliver and manage both online and instructor led courses and assessments more easily
Track students' activities and certifications with improved reporting capabilities
Approve employees'
registrations requests to manage the costs of training

Version 6.1 also strengthens ecommerce capabilities with an upgraded shopping cart feature.
Read the full Press Release!
---
New Resources for CxO's, Managers, and HR & Training Departments
In case you hadn't noticed,
Avilar.com
is growing to include a wealth of additional resources and information to help you achieve your talent management goals.
Resources include
videos
on the newest features and benefits of our WebMentor product line,
tips and articles
on implementing successful learning and competency management programs,
sample assessments and reports
, and coming later this year, The Competency Company Blog.
With these steps, we are working to make the site a more valuable resource while also creating a platform for relevant dialogue and discussion. Be sure to check the site often as new resources and information will be added frequently.
Dear Joe,
We hope you find this edition of Avilar's
Full Circle Solutions
e-newsletter informative and helpful. We welcome your feedback and appreciate your subscription.
---
New Mini-White Paper Describes How to Improve Sales Performance During a Down Economy

Avilar decided to begin writing shorter, more direct
Mini-White Papers
because we know everyone's time is stretched these days. These Mini-White Papers deliver a quick glance at a very focused topic, from the perspective of how to use competency management to solve timely workforce planning issues.
The newest mini-white paper,
Sales Force Tune-Up; Improve Sales Performance with Competency Models
, focuses on how to enhance the performance of the most critical revenue generating department in any company, the sales department.
Download the FREE mini-white paper and get ideas on how to start improving sales force performance today!
In this regular column, readers contact Avilar's Director of Workforce Development Solutions for ideas and suggestions about competency and learning solutions. Have a question you'd like to see answered next month? Contact Chris.
Dear Chris,



We have a real need to step up leadership development and have a very short time to get our leadership competency program launched. We have a competency model that we bought from a vendor several years ago but never used. Our plan is to send the list of competencies to our leaders and ask them to rank them in importance, and then use that model for leadership skills assessments. Does that make sense?

In-A-Hurry

Dear In-A-Hurry,

We've often seen this approach used, but the results are usually disappointing. A generic list of competencies from any vendor can be a good starting place, but unless your model specifically outlines the skills your leaders are going to need moving forward, your assessment data may not be as actionable as you'd like.

Customizing your model need not be onerous, though. I'd recommend starting with senior leadership and your organization's current strategy. In this sudden economic downturn, many organizations are circling the wagons and changing course - often requiring new skills of their leaders. Thoroughly review recent communications from the top to discern what skills will be critical for executing the strategy, and then set up key interviews or focus groups to discuss current and future needs. For example, we're seeing a huge focus on process engineering and process improvement in many organizations that want to pave the way for more predictable, data-driven decision making; skills related to those needs must have a high priority - and be clearly defined - in the competency model. Then, talk with the best performers in your organization to determine what they do differently than the average performers. Use the words you hear from these exemplars to help define the skills in your model. Once that research is finished, you can use the skills and the organizational structure of your existing model as a starting point for your customized version.

This method may take you about twice the time as the process you've outlined. However, results that are tailored to your specific situation are likely to be as much as ten times more valuable. That's what ROI is all about.

Best wishes,

Chris

End Note:

Learn specific skills and gain valuable tools that will help you build competency models and implement successful competency management programs at our next workshop, Putting Competency Management to WORK for Your Organization.
Helpful Reading
Take a look at ways to improve your own time or project management skills to find opportunities for efficiency. Check out some of these books that we've found helpful:


The Competency Company is Becoming more Social


Besides our Full Circle Solutions eNewsletter, Avilar is also communicating about relevant talent management topics through the use of several online social networking sites including

LinkedIn

and

Twitter

.

These powerful social networking tools are allowing for a greater ease of convenient communication and networking while allowing for fairly in-depth, detailed conversations about competency models, skills assessments, even product technical support.

If you already have accounts with these services, you can connect with Avilar using the links below.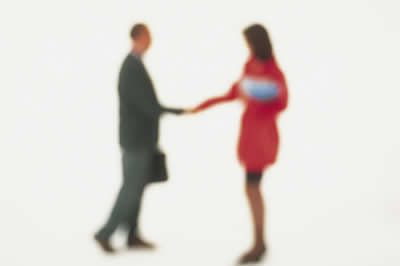 Meet Avilar at Upcoming Events!



Chris Hipple, Director of Workforce Development Solutions, will be a speaker at the DelMarVa SHRM chapter meeting on April 21, 2009, where the topic will be "Updating Your Learning Strategy with a Competency-based Approach."

Avilar CEO, Tom Grobicki will be participating as a panel member at Josh Bersin's IMPACT 2009 conference in St. Petersburg, Florida April 14 - 16. More information can be found at impact2009.bersin.com. He'll also be appearing on a panel for the eLearning Guild March 10 - 13 in Orlando FL on

"Managing Learning with Limited Resources"

(www.elearningguild.com).

If you are attending any of these events, please stop by and say "Hello." We look forward to meeting you there!