---
Learn how to use Competency Management
by participating in a live workshop!

If you're thinking about a competency initiative at your organization - or if you're having a bit of trouble getting yours off the ground - attend Avilar's highly regarded workshop,
Putting Competency Management to WORK for your Organization
.
In this fast-paced, interactive workshop, you'll work with other talent management professionals to gain a greater understanding of how to create a competency model and put it to use. You'll receive a 120-page manual that includes many valuable tools, including a project plan template.
The next workshop will be held in Columbia, MD on May 19, 2009 from 8:30am - 4:00pm.
Review Workshop workbook Table of Contents
Register today!
---
WebShops
Coming Soon!
In April, Avilar will begin offering web-based workshops called WebShops. These WebShops will be 1 hour sessions that come from our full day competency management workshops. Stay tuned for more information in next month's
Full Circle Solutions
eNewsletter.
---
New Version of WebMentor Skills to be Released Soon, Version 6.5

Version 6.5 of Avilar's WebMentor Skills, web-based competency management system will include:
Support for CSS style sheets for increased user interface customization and branding.

A Relationship Manager tool which allows organizations to assign and deliver assessments based on up to 7 different relationship roles including manager, peer, mentor, subordinate and more.

Contact Avilar for more information.



If you know someone who might be interested in receiving this newsletter, please pass it on!

We thank you in advance.

Dear Joe,
We hope you find this edition of Avilar's
Full Circle Solutions
e-newsletter informative and helpful. We welcome your feedback and appreciate your subscription.
---
Focus On: Succession Planning /
Preparing for a Retiring Workforce

Are you facing the challenge of preparing your workforce to take the place of some of the most senior leaders in your organization?
If so, you're not alone.
Estimates say that up to 50% of today's senior leaders will be entering retirement within the next 5-10 years. These are the leaders that eat, sleep, and breathe your company motto, know your products inside and out, and can answer any question about your company like they've been there forever (and maybe some have...).
How will your organization prepare for this mass exodus of knowledge and skill?
They need a focused knowledge transfer program and tools to automate the employee development process.
Avilar has created a webpage at
http://www.avilar.com/solutions/succession_retirement_planning.html
which describes one approach to this problem. The reports shown offer a glimpse of how organizations can use Avilar's web-based competency management system,
WebMentor Skills
to identify the critical skills, identify the employees who have the highest advancement potential, and develop those employees' most critical skill gaps.
Future installments which focus on some of the most critical workforce planning challenges facing organizations today will include,
Focus On
: Optimizing Your Training
Focus On
: Preparing for the Unexpected (Disaster / Pandemic Planning)
Focus On
: Identifying the Next Generation of Leaders
Focus On
: Aligning Training with Corporate Goals
---
In this regular column, readers contact Avilar's Director of Workforce Development Solutions for ideas and suggestions about competency and learning solutions. Have a question you'd like to see answered next month? Contact Chris.
Dear Chris,



I'm afraid my competency-based learning needs assessment and development planning project is going to get the axe as part of a huge cost cutting measure. Any ideas on how I can save it?

Dear concerned:

No matter what the economic times, it makes sense to position your project in terms of value to the organization rather than cost. If you can articulate real, immediate benefits that exceed the cost of your program, you stand a good chance of keeping it alive. Here are some ideas:

1. Pay attention to your organization's revised priorities and think about adjusting yours. If you're refocusing product or service strategies, concentrate your competency project on the specific roles and skills that will be critical for success. For example, Avilar's recent white paper gives some ideas about how to maximize the effectiveness of your training budget.

2. Find internal partners who may benefit from your initiative. If you haven't already partnered with the HR functions involved with hiring and placement, this is an ideal time. Your model could be used not only for strategic learning, but for selection and succession management.

3. Finally, don't neglect your own self-development. We're all doing more with less, and it takes some real skill to work smarter rather than harder. Take a look at ways to improve your own time or project management skills to find opportunities for efficiency. If your budget doesn't support attending a course, check out some of our suggested reading in the left-hand column.

Best wishes,

Chris

Have a question you'd like answered?

Email

Chris

or DM

@CompetencyMgmt

on Twitter.
---
Take a Competency-Based Approach to
Talent Management

With so many "hot topics" in the HR / learning & training world today, it can be difficult to stay focused when a critical workforce problem arises. While we see a constant barage of emails, blogs, and other articles telling us to learn more about this and that, what really matters most...? The ultimate answer, the end all be all of organizational success, lies in the performance of your workforce. And, in the simplest terms, their performance comes down to their skills and their knowledge.
How can you be assured that they possess what's needed in today's environment and beyond?
Through competency management.
Learn more about Avilar's approach and start realizing your workforce's potential.
---
Reading we Recommend
Take a look at ways to improve your own time or project management skills to find opportunities for efficiency. Check out some of these books that we've found helpful:


---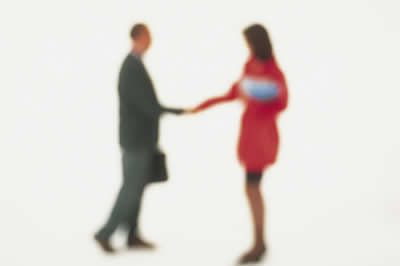 Are you Attending these Upcoming Events?



Chris Hipple, Director of Workforce Development Solutions, will be a speaker at the DelMarVa SHRM chapter meeting on April 21, 2009, where the topic will be "Updating Your Learning Strategy with a Competency-based Approach."

Avilar CEO, Tom Grobicki will be participating as a panel member at Josh Bersin's IMPACT 2009 conference in St. Petersburg, Florida April 14 - 16. More information can be found at impact2009.bersin.com.

If you are attending any of these events, please stop by and say "Hello." We look forward to meeting you there!

---
Do you Tweet?
Are you LinkedIn?

Besides our
Full Circle Solutions
eNewsletter,
Avilar is also communicating about relevant talent management topics through the use of several online social networking sites including
LinkedIn
and
Twitter
.
These powerful social networking tools are allowing for a greater ease of communication and networking while allowing for fairly in-depth, detailed conversations about competency models, skills assessments, and even product technical support.
If you already have accounts with Twitter and/or LinkedIn, connect with Avilar using the links below. We look forward to sharing ideas!